We are the San Lorenzo Family Help Center
We operate a client-choice food pantry.
You are encouraged to select the foods that best serve your family within that days limits.
Please bring bags, boxes or carts to carry your food selections.
All Families are required to show proof of Identification and current address at each visit.
At this time, masks are required by all clients to reduce the spread of COVID-19
FOOD ASSISTANCE DISTRIBUTION HOURS:
Monday: 10:00 am to 12:30pm
Wednesday to Saturday: 10:00 am-12:30pm
Tuesday and Sunday: CLOSED
Lining up before 10am is not allowed
Parking is limited on site. Please access parking in the lot across the street
We regret we are not able to provide for multiple family members or renters at one address.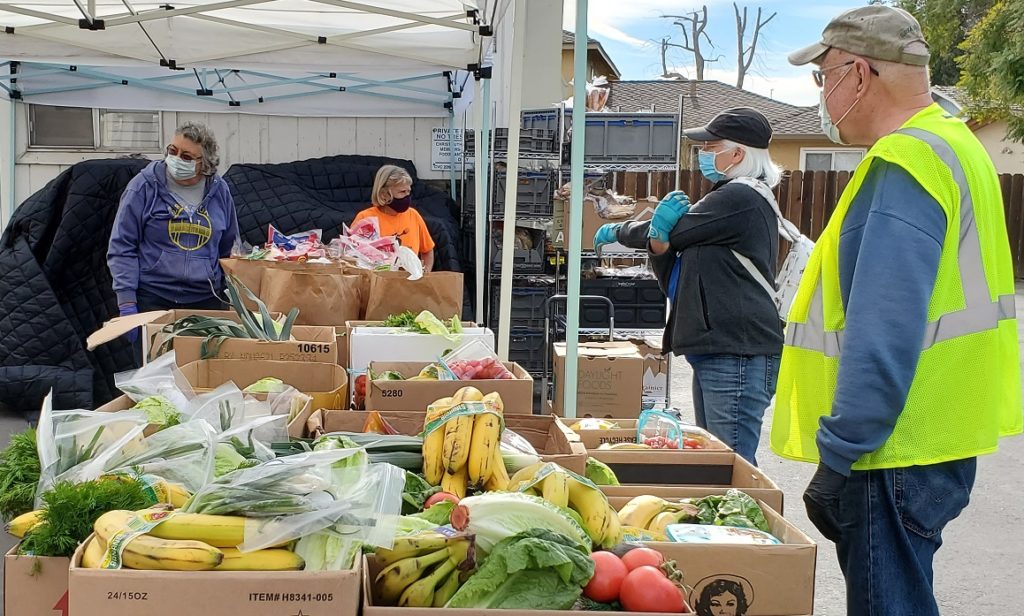 Connect With Us!
16032 Hesperian Blvd, San Lorenzo, CA 94580